Nonprofit Organziations

Fulfillment House, Inc.
Fulfillment House, Inc. provides a quality work environment for adults with special needs. Our organization supports employees as they package and ship products and promotional materials, empowering them to reach their full potential and achieve a dignified, adult lifestyle. We not only fulfill orders, we fulfill dreams
115 West Washington
Kearney, MO 64060 View Map

Ph. (816) 635-7049
http://thefulfillmenthouse.org
support@thefulfillmenthouse.org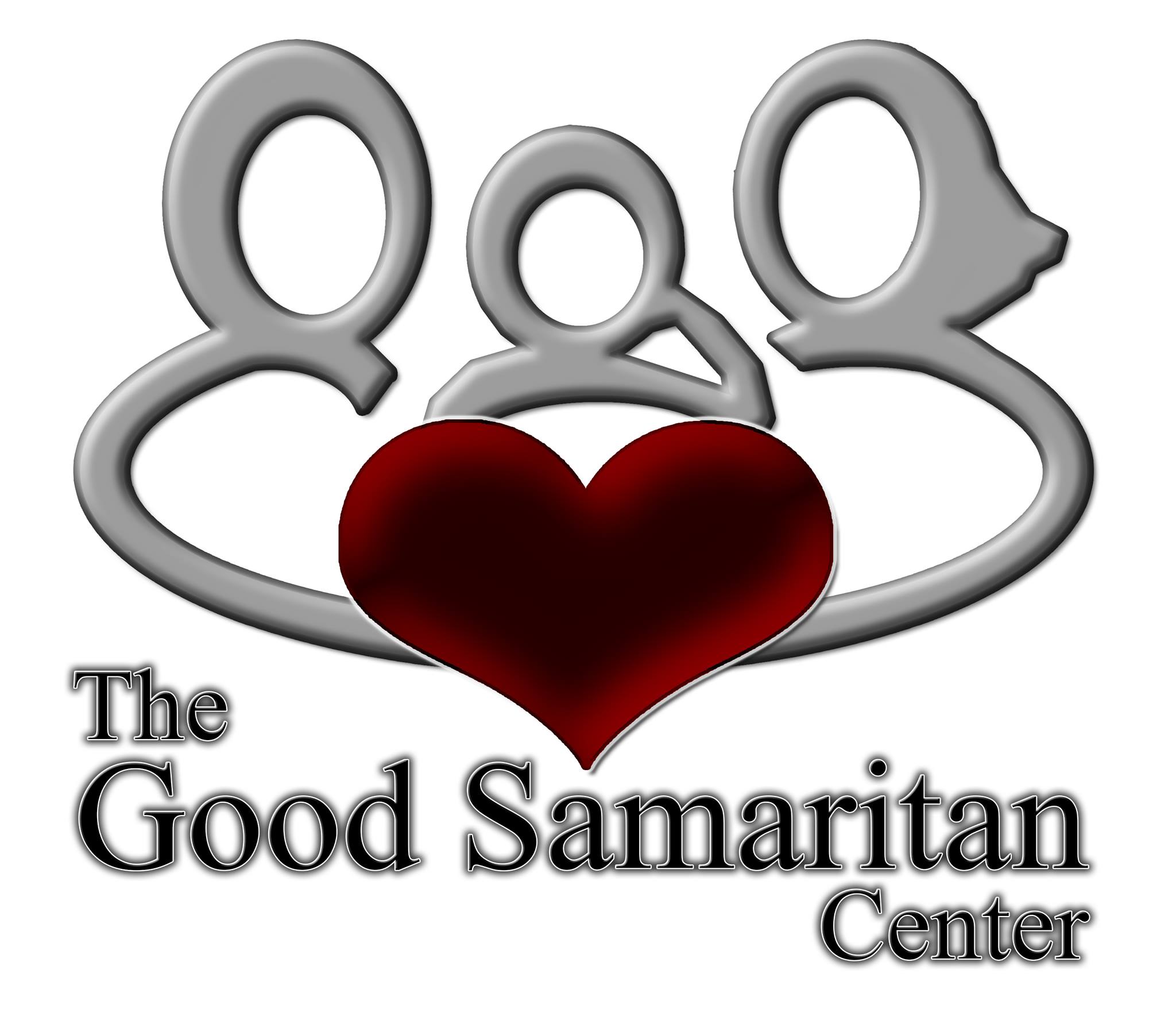 Good Samaritan Center of Excelsior Springs
Where those in need find hope; the Good Samaritan Center is dedicated to preventing homelessness and hunger by providing basic life needs and access to life skills.
108 S Thompson Ave
Excelsior Springs, MO 64024 View Map

Ph. (816) 630-2718 ext 28
http://goodsamaritancenter.com
sara@goodsamaritancenter.com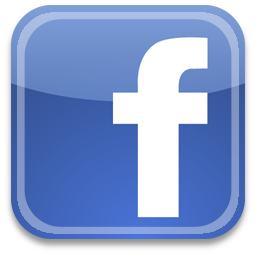 Kearney Community Foundation
We created the Kearney Community Foundation to serve the Kearney Community, as defined by the boundaries of the Kearney School District, for the purpose of identifying human needs within the community, to strive to relieve them, and develop related programs to keep focus on systems and structures to continue such relief.
The Foundations primary work consists of overseeing the Kearney Senior Nutrition Center, the Meals on Wheels Program, and the Senior Taxi Service, which provides free transportation to seniors to and from the Nutrition Center. We have an outstanding team of volunteers who make these programs possible, under the great leadership of Executive Director Ken Meinert.
600 N Jefferson St.
Kearney, MO 64060 View Map

Ph. (816) 903-6533.
http://kearneyadc.com
shawnasearcy@kearneyadc.com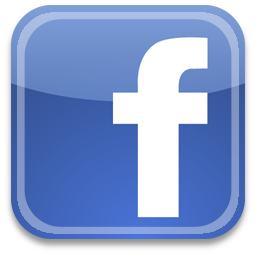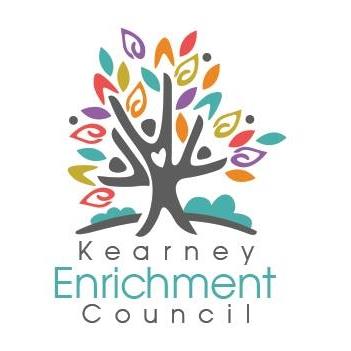 Kearney Enrichment Council
The Kearney Enrichment Council is a 501(c)3 nonprofit organization whose mission is to improve the quality of life in Kearney, Missouri. To accomplish our mission, KEC focuses in three primary areas:
Programs offered at the Firehouse Community Center that enrich the lives of our youth, families, and senior adults

Communityeventsthat celebrate the heart and heritage of our community

Amenitiesand infrastructure that support the revitalization of our historic downtown, using Missouri Main Street methodologies
106 S. Jefferson
Kearney, MO 64060 View Map

Ph. 816-903-3535
http://www.kearneyfirehouse.org/kec
kec@kearneyenrichment.org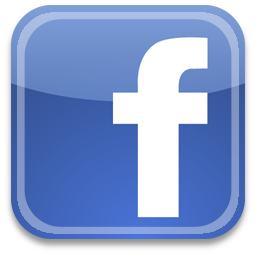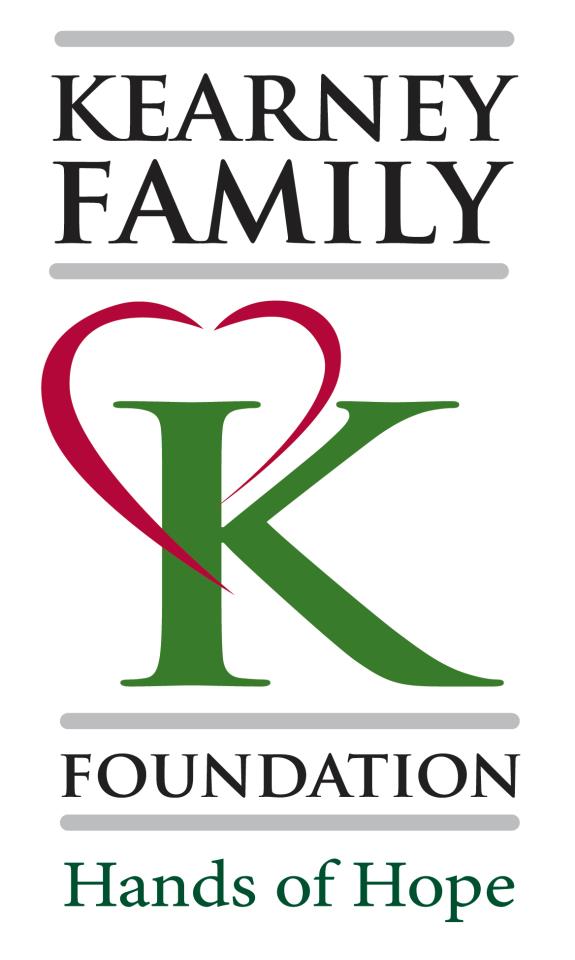 Kearney Family Foundation
Every year during the holiday season, Kearney Family Foundation and its numerous volunteers come together to benefit the citizens of Kearney, Missouri. KFF works to help families in need by supporting them through the holiday season.
Our primary service to the community is to provide food, toiletries and gifts to needy families during the holiday season. The Foundation's efforts culminate to the delivery date on the first Thursday of December every year.
If you are interested in adopting a family in 2020, please consider making your monetary family budget donation to KFF in lieu of shopping and wrapping. In 2020 due to COVID-19 restrictions we are not going to be able to adopt families out this year. Please note that due to keeping family information confidential, all deliveries will be provided by KFF. Visit our Donate page to help.
PO Box 391
Kearney, MO 64060 View Map

Ph. (816) 628-5421
http://www.kearneyfamilyfoundation.org/
info@kearneyfamilyfoundation.org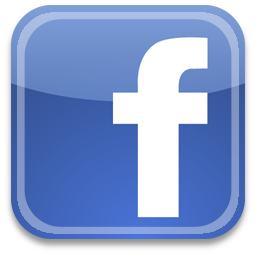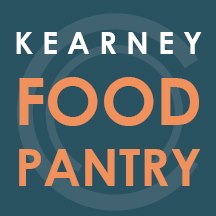 Kearney Food Pantry
The Community Food Pantry in Kearney offers temporary food assistance to Kearney residents who live within the Kearney R-1 School District.
The Kearney Food Pantry, comprised of a group of volunteers from churches, schools, civic organizations, and the community in general, focuses on helping thosein need of food assistance. Its the mission of the food pantry that No One Should Go Hungry. Those in need of food assistance are encouraged to come in or call.
We are still in need of meat and pies for Thanksgiving and for Christmas. If you are able and willing to help, click this link to access our SignUp on SignUp.com: https://signup.com/go/JewpHzP
108 W. Washington St.
Kearney, MO 64060 View Map

Ph. (816) 903-4763
http://kearneyfoodpantry.com
kearneyfoodpantry@gmail.com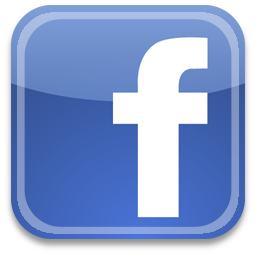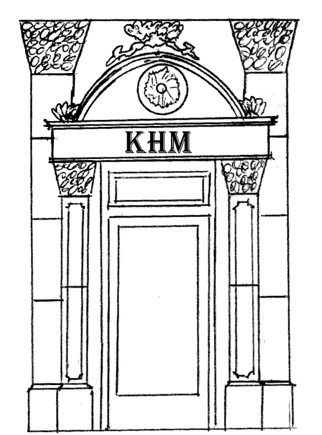 Kearney Historic Museum
In the heart of downtown Kearney is the repository for all the rich and fascinating history of this city.
Housed in a building from 1870, the Kearney Historic Museum tells the story of Kearneys unique past through exhibits, displays, and collections. They preserve important artifacts related to the citys history for future generations. The museum hosts school field trips, group tours, special events, and more each year. Open every Friday & Saturday from 10am to 2pm. Admission is free but donations are appreciated! Come explore, enjoy, and see the impact that the railroad and agriculture had on Kearney!
Write A Letter to Santa: Visit the Kearney Historic Museum on Dec. 12 from 7-9pm and write a letter to Santa! All supplies are included and a mailbox with a direct link to Santa will be there for the children to mail their letters. This event is in conjunction with the Magical Night; A Downtown Kearney Christmas. Please wear a mask and social distance as you go through the museum. Admission Free.
Coming in March 2021:Journey back to when Missouri was just one hundred years old and see what life was like in Kearney and the surrounding area. There will be numerous entertaining and educational displays representing daily life in the 1920's here. Clothing to cooking, money to music, even hats to hooch! This event will be ongoing through the end of August to help celebrate Missouri's Bicentennial.
101 S. Jefferson st.
Kearney, MO 64060 View Map

Ph. (816) 903-1856
http://www.visitmo.com/things-to-do/kearney-historic-museum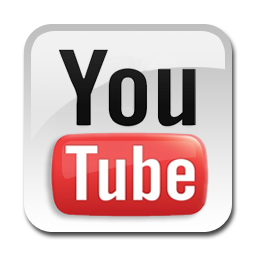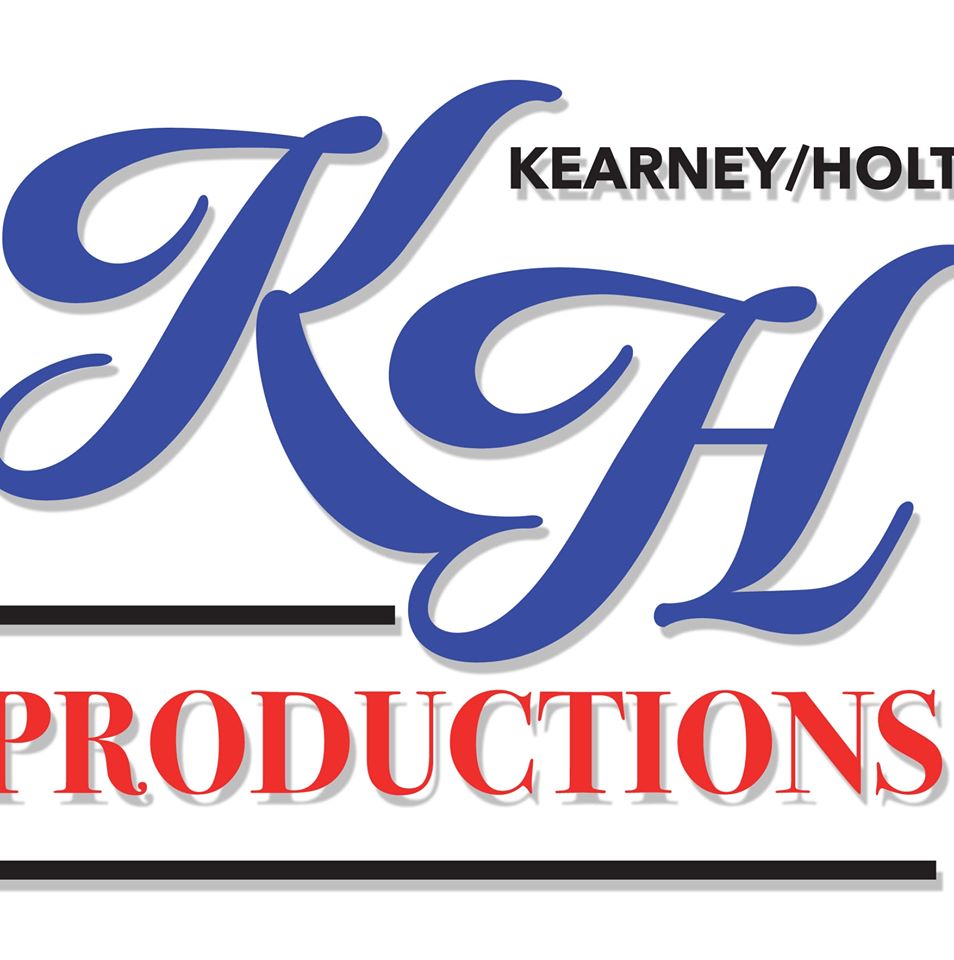 Kearney Holt Productions
Promoting performances that provide opportunity for our participants (All ages) to build character, confidence and self esteem. We have a great deal of fun doing it.
Kearney Amphitheater
Kearney, MO 64060 View Map

Ph. 816 628-4322
http://www.kearneyholtproductions.org
jclinkearney@embarqmail.com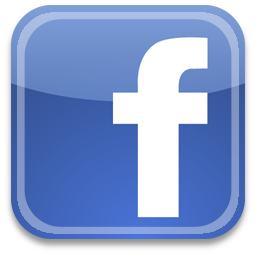 Kearney Rotary Club
Our weekly meeting is open to everyone! We meet every Thursday at Noon at The Old Firehouse in Kearney. Please join us!
106 South Jefferson St.
Kearney, MO 64060 View Map

Ph. (816) 628-6974
http://
dholt@remax.net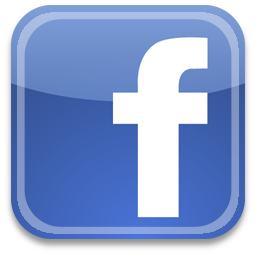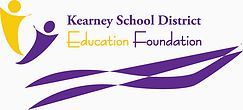 Kearney School District Education Foundation
The Kearney School District Education Foundation supports our schools' desire to provide the best education possible for all students through our community's shared commitment to academic excellence.
Register NOW for Kearney's 9th Annual Thanksgiving Day Turkey Trot! All registration fees support the Kearney Education Foundation and the KSD cross country team!
PO Box 715
Kearney, MO 64060 View Map

Ph. 816-628-4116
http://www.ksdef.com/
info@ksdef.com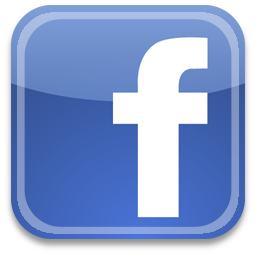 Kearney-Holt CAN Community Acting Now
Kearney-Holt CAN is a coalition of passionate volunteers working to prevent youth substance use and suicide in the Kearney and Holt communities. Prevention work is about reaching youth long before they are tempted to engage in behaviors that could harm their body, brain, and future.
Using evidence-based approaches and community expertise, we help nurture resilient youth and a safe, supportive community environment. Using approaches like building awareness, education, policy change, and environmental change, we help reduce risk factors and build protective factors like healthy coping skills and connections with trusted adults.
How to Get Involved:
Join us for our coalition meetings every second Thursday of the month (in-person or Zoom, based on public safety). Email Kat at katb@tri-countymhs.org to be notified of our upcoming meetings.
Attend programs sponsored by CAN. Follow us on Facebook to see our upcoming events.
Contact CAN with any concerns or suggestions you have about youth substance use or youth suicide prevention.
Consider making a donation to support our efforts. We are a 501(c)3 that operates solely on donations and grants.
Take time to talk to your children about the dangers of alcohol and other drugs. Start early and talk often!
3100 NE 83rd Street Suite1001
Kansas City, MO 64119 View Map

Ph. 816-215-7858
https://conta.cc/3ijoCk5
katb@tri-countymhs.org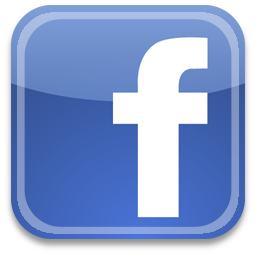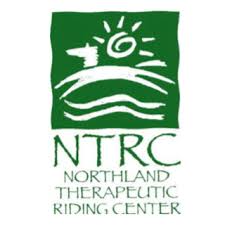 Northland Therapeutic Riding Center
The goal of Northland Therapeutic Riding Center is to improve the quality of life of persons with special needs, and create a sense of hope in their future through equine assisted activities and therapies. Visit our website for information on programs, events, and official NTRC gear.
NTRC is currently needing donations to obtain a gently used tractor and large fans for our barn. We appreciate your support and dedication to our mission!
13608 Henson Rd.
Holt, MO 64048 View Map

Ph. (816) 808-1209
http://northlandtrc.org
Edntrc@gmail.com